If you're looking for the perfect appetizers to start your next party, look no further. These healthy party appetizers will help you feel good without sacrificing any flavor.
These party appetizers look fancy enough for a swanky cocktail party, but really, they're easy enough to pull together any night of the week.
So, here are 7 healthy and delicious party appetizers that I think you'll love:
1. Butternut Squash Feta Tartlets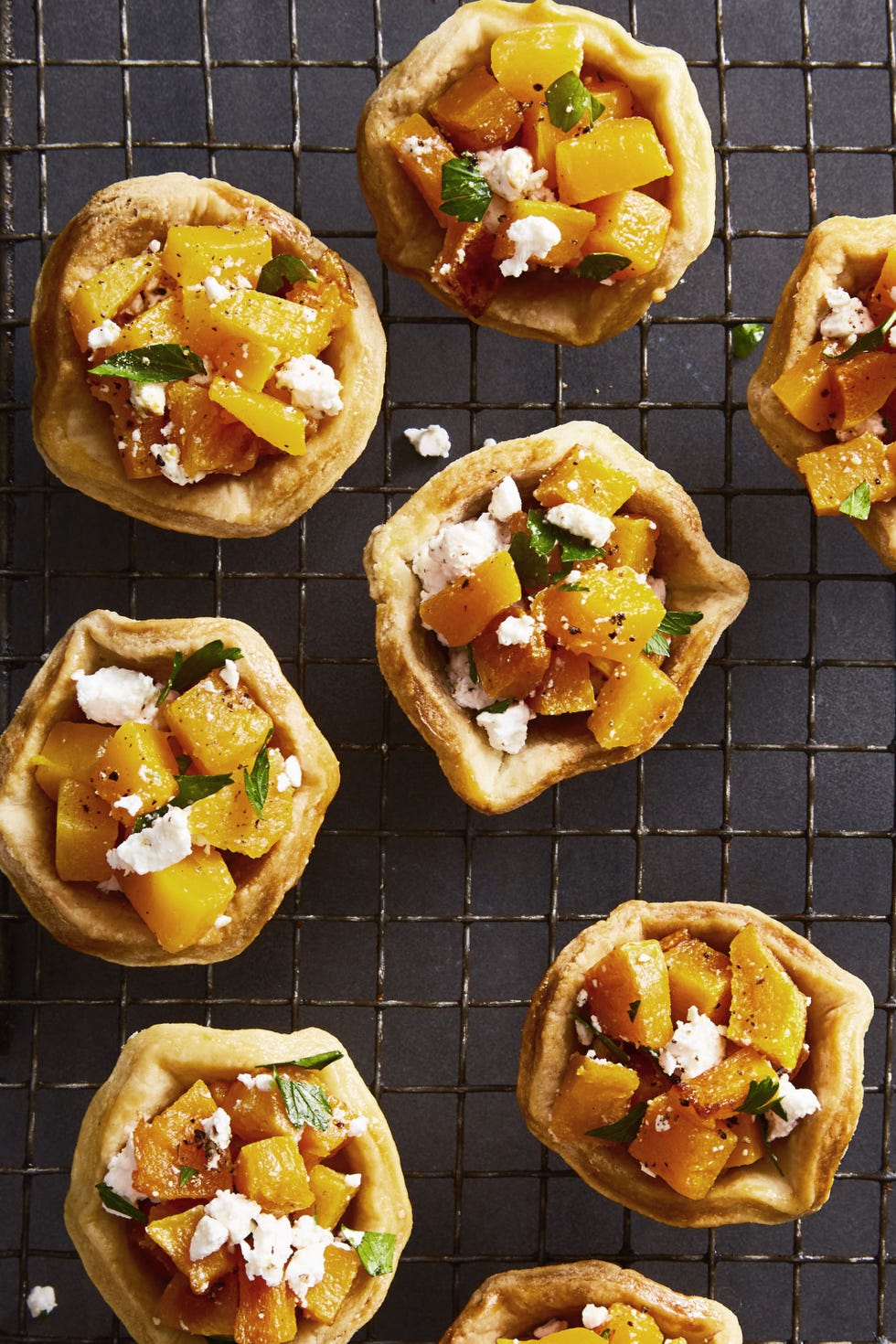 Made with the easiest ever pastry dough, these delicious tarts are stuffed with creamy feta cheese and healthy squash. For this recipe, you'll need a mini muffin pan. You have got to try this out, it's the cutest snack ever!
Check out the recipe here.
2. Cauliflower Popcorn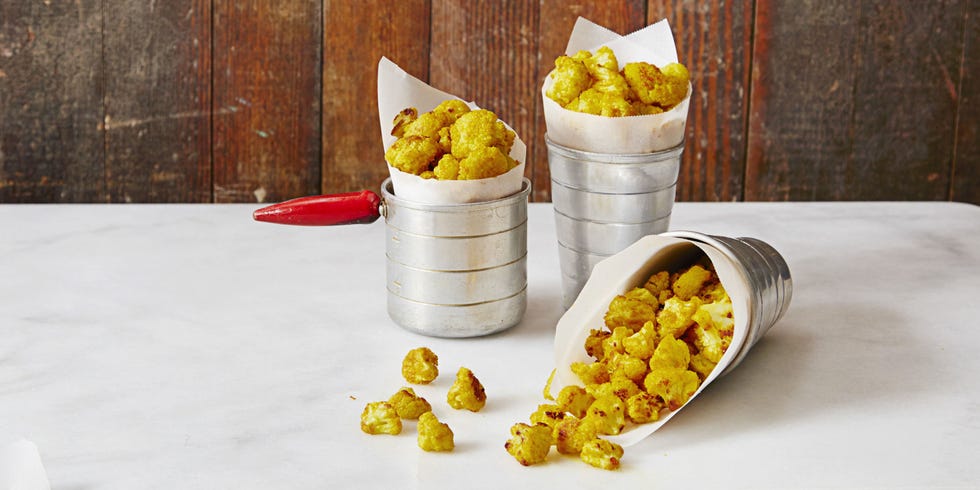 Alright y'all, I know I said popcorn, but this isn't technically popcorn. But it's a healthy and delicious snack that is made with just cauliflower, Parmesan cheese, garlic powder, and turmeric! Even though it's not the traditional popcorn, it tastes every bit as addictive.
Get this simple recipe here.
3. Cheesy Turkey Meatballs
Meatballs are a very simple food, but they're always a hit at any party. And this recipe is no different, it is sure to impress. Just remember to serve these chest meatballs right from the skillet, so your guests can easily scoop up the delicious tomato sauce. This is one of my favorite party appetizers and you should definitely try it.
A cast iron skillet with a lid, such as this one, is ideal for this recipe.
Grab the recipe here.
4. French Onion Dip With Sweet Potato Chips
This recipe does an excellent job of sneaking in some extra vegetables in this classic French onion dip without compromising on the flavor. But what really makes this snack special are the crispy sweet potato chips that will satisfy your chip cravings for half the calories of other bagged varieties.
Get the full recipe here.
5. Crunchy Chickpeas
This is as simple as snacks get. All you need to do for this crunchy, healthy, and delicious snack, is to mix chickpeas with some yummy spices and let it bake! This is a much healthier alternative to deep-fried chickpeas.
Here's a pro tip for these tasty party appetizers, if you want to make your chickpeas as crunchy as possible, you before the skins beforehand.
Check out this simple recipe here.
6. Crispy Shrimp Cakes with Smoky Tomato Aioli
Inspired by the flavors of the Spanish tapas, these tender and juicy golden shrimp cakes is one of the easiest snacks you can make to impress your guests. Also, do not get intimidated by the name of this recipe, it's actually deceptively easy to pull together.
Just be sure to have plenty of picks and cocktail napkins at hand so your guests can easily pick them up and dip.
Grab this amazing recipe here.
7) Sticky Sriracha-Lime Drumettes
If you're not afraid to get a little messy, these chicken wings are something you'll regret missing out on. This mildly spicy chili sauce with a hint of garlicky sweetness will blow your mind away! It's the ideal base for a sticky chicken wing glaze and you will love it for sure!
Get this recipe here.
If you liked these party appetizer recipes, I think you'll love our post about cheap and healthy recipes on a budget! If you have any questions, let us know in the comments below.