I can already feel the weather cooling down and the pleasant winter breeze kissing my face, which means that 25th December is not too far away anymore. But no matter how many Christmas cakes you've already baked up, a few more desserts can only make your holiday extra special.
The more, the merrier, right? So, here's 10 gasp-worthy Christmas cake recipes that will truly impress. These many decadent ideas might make it difficult to choose just one cake to bake.
The solution? Make more than one cake. That way, you'll have a couple of dessert options that everyone will love.    
1. Red Velvet Cake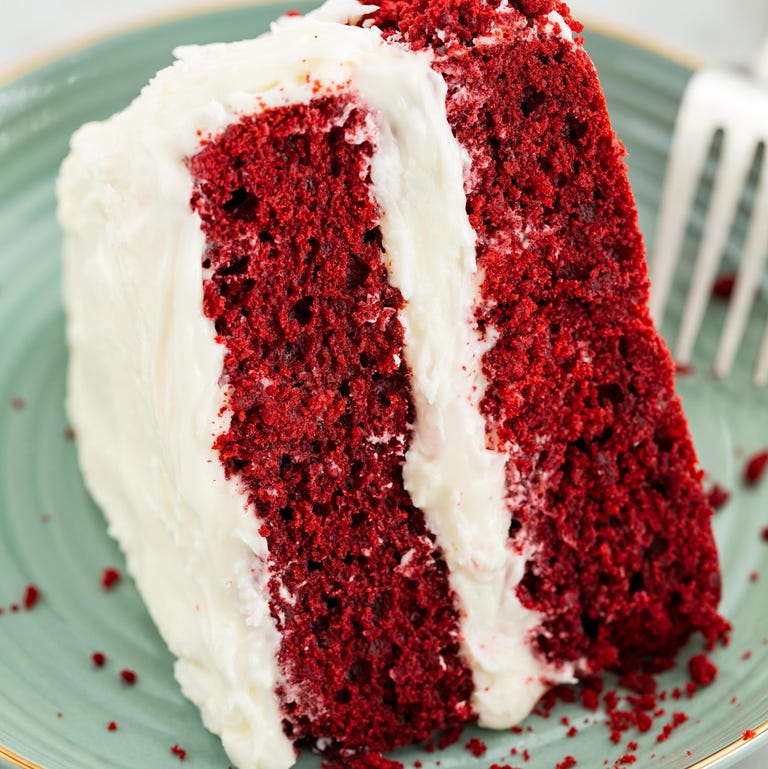 A red velvet cake is not one of the first things that come to your mind when you think of classic Christmas cakes. But think about it, everything about the red-and-white combo of this cake screams Christmas!
This delicious cake looks very festive, and it tastes even better than it looks.
Get the full recipe here.
2. Double White Chocolate Cake
Filled with raspberry jam and topped with yummy white chocolate, this double white chocolate cake is a showstopper. Looking for the perfect centerpiece for your holiday dessert table? It doesn't get any better than this.
Grab the recipe here.
3. Candy Cane Cheesecake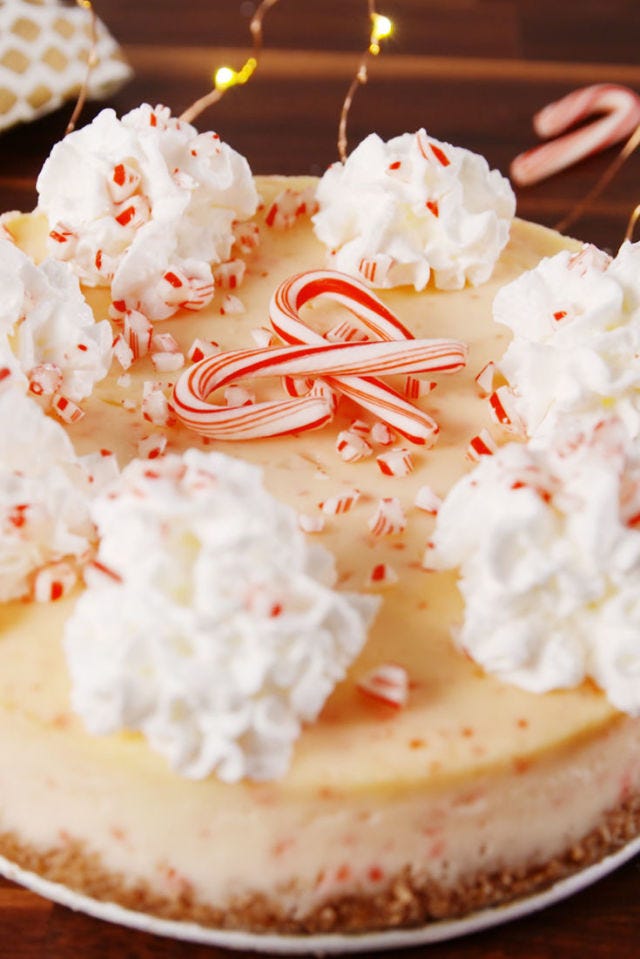 If I were 10 years old again, I'd want this candy cane cheesecake more than any other Christmas cake. Turns out, getting older hasn't changed much. Even today, if you were to ask me to pick one dessert from a table full of Christmas desserts, this is the one I'd pick.
Check out the recipe here, and you'll know why this is my favorite Christmas cake recipe.
4. Andes Chocolate Cake
Craving for some delectable, rich chocolate cake this Christmas season? This delicious Andes chocolate cake is quite possibly the best chocolate cake I've ever had. The cake sure is delicious, but it's also got some yummy chunks of Andes candy on top.
But if that wasn't enough to convince you, the peppermint buttercream frosting in this cake is to die for. The frosting alone is enough of a reason to try this fantastic Christmas cake.
Get the recipe here.
5. S' mores Cake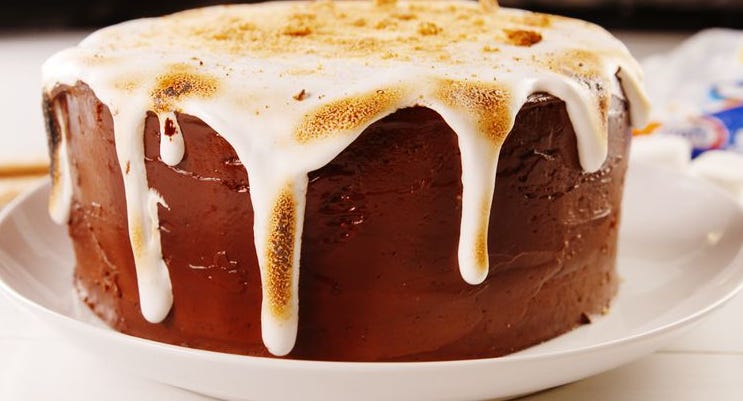 As someone who only has s' mores in the summer, this cake took me by surprise. Chocolate and marshmallow are already a classic combo. This recipe takes your favorite summertime combo and takes it to the next level. Christmas in summer is what this fluffy cake feels like.
Grab the full recipe here.
6. Sticky Toffee Cake
The toffee pudding is a traditional British Christmas recipe that is a delightful treat with a hot cup of tea on a chilly day. This stocky toffee cake is a twist on the classic recipe and is made of date-infused layers with vanilla buttercream, and toffee sauce poured on top.  
Get the full recipe here.               
7. Caramel Gingerbread Cake
This recipe is so utterly delicious; you'll have to be careful enough to leave some for your guests. Especially the caramel buttercream frosting on this cake is heavenly and will have you eating straight from the mixing bowl. If you're worried you'll finish it all before your guests arrive, just make two of these cakes.
Check out the recipe here.   
8. Eggnog Cake
If you're like me, you probably have a ton of eggnog recipes planned for Christmas, but this cake needs to be at the top of your list. This wholesome cake has a rich and creamy eggnog buttercream with hints of cinnamon and nutmeg. It's just what you need to make your Christmas extra special.
Grab the full recipe here.
9. Pomegranate Christmas Cake
This cake is not something you'd usually find at a holiday dessert table. Nevertheless, this cake is stunning, and it's just what your holiday dessert collection's missing. Not only does the pomegranate topping add an elegant color, but it also has a subtle texture that makes your tongue tingle.
Find the full recipe here.
10. Almond Honey Cake With Strawberries
Have a sweet tooth, but you don't want to OD on sugar? This decadent almond honey cake is perfect for you. Sweetened by natural honey and almond milk, this healthy Christmas cake is just what you need to satisfy your cravings while keeping your weight in check.
Check out the full recipe here.  
If you liked this post about Christmas cakes, I think you'll love our post about 10 Affordable Christmas Recipes that will help you step up your holiday game.
I can't wait for you to try out these awesome recipes. Let me know what your favorite Christmas cake was in the comments below.