It's October y'all!
And what better way to kick off the month than by rounding the best recipes of everyone's favorite fall food: PUMPKIN!
Take advantage of the pumpkin season and let your inner pumpkin addict get what it wants. If you're like me and can't get enough of it during the fall season, I have a feeling that you're going to love this list of vegan pumpkin recipes that I've put together for you. 
Nothing brings the feeling of fall your kitchen like a delicious pumpkin recipe does. From mouthwatering savory recipes to desserts for your sweet tooth, we've got it all covered. So let's get this fall season started right away with some vegan pumpkin recipes.  
1. Chipotle Pumpkin Veggie Burger
With just the right amount of spice and pumpkin, these veggie burgers are the flavor bomb that you've been waiting for all year. They're real easy to make, and most importantly, they're very satisfying. 
Get the full recipe here. 
2. One Pot Vegan Pumpkin Chili 
If you consider yourself a chili enthusiast, here's something you may not have known – pumpkin makes for a much thicker, creamier texture than regular chili. The best part? This tastes just like traditional chili because the pumpkin's flavor gets lost in the spices.
Grab the recipe here.
3. Gluten-Free Pumpkin Pizza
This pumpkin pizza is quite the special recipe. It captures the flavors of both the Mediterranean and the fall. 
Packed with fresh goodies such as tomatoes, olives, artichokes, basil, and pumpkin seed pesto on top of a pumpkin-flavored quinoa crust, this recipe is something you shouldn't miss out on. 
Check out the recipe here.
4. Pumpkin Nuggets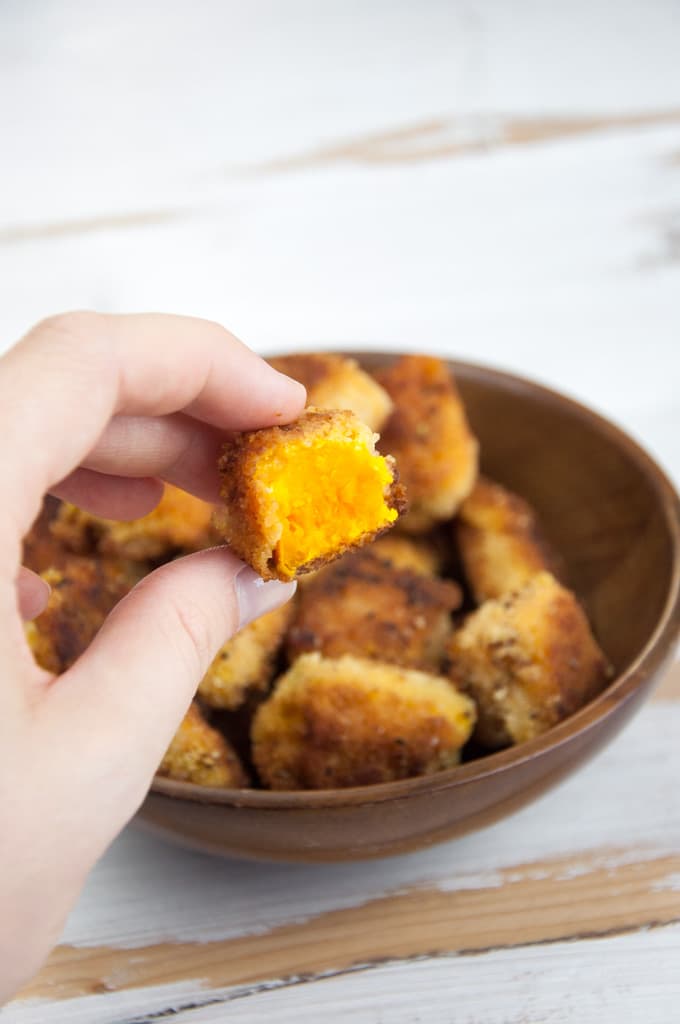 With the increasing popularity of the vegan diet, pumpkin nuggets will soon be the chicken nuggets. They are crispy on the outside and succulent on the inside. If you're looking for a quick snack, these pumpkin nuggets are the best fall snack recipe. 
Get the full recipe here. 
5. Vegan Pumpkin Alfredo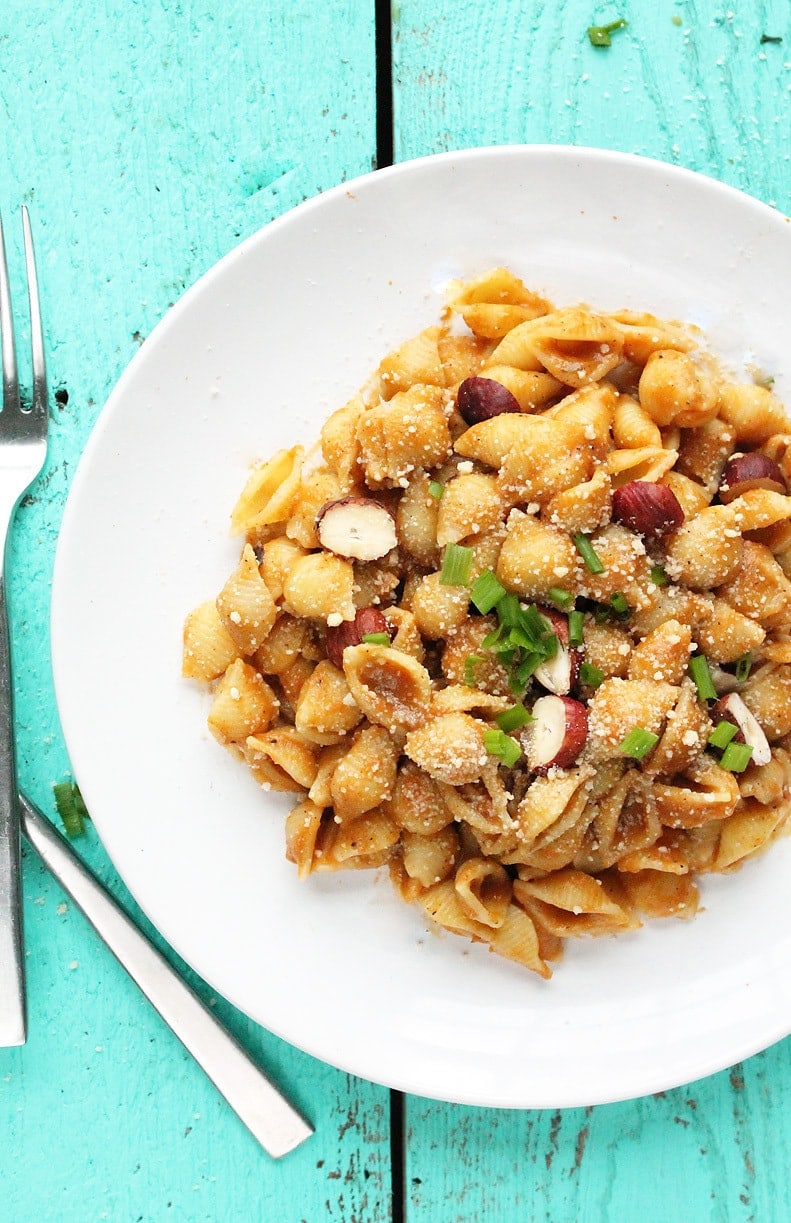 Are you in the mood for a warm, comforting fall meal that can be made in under 30 minutes? 
This pumpkin alfredo is a creamy pasta recipe with a delicious vegan sauce made with pumpkin and seasonal spices. It's so rich and naturally creamy, it's all you're going to want to eat. 
Grab the full recipe here. 
6. Pumpkin Mousse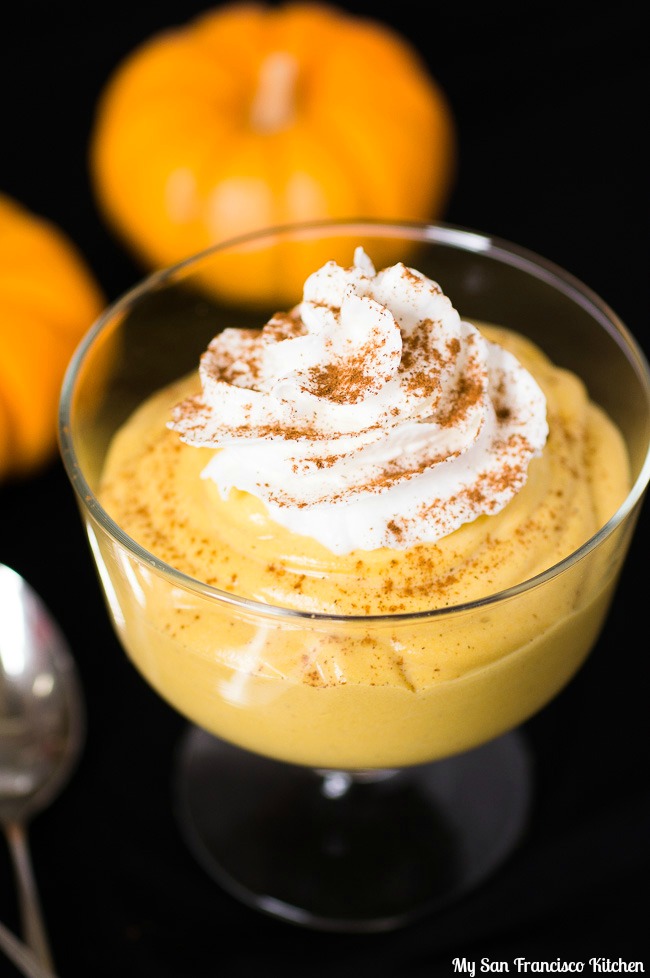 Though you might be craving a silky smooth mousse, you might not be in the mood to put in that effort. But this easy pumpkin mousse recipe only requires three ingredients and some spices for flavor. 
It's fast, easy, and healthy too! After trying this version, you won't feel like going back to the regular unhealthy version. 
Check the full recipe here.
7. Baked Pumpkin Cheesecake
Who would've thought that creamy doesn't always mean dairy? With its chocolate granola crust and rich pumpkin flavor, this baked pumpkin cheesecake is worthy of nothing less than a fancy thanksgiving dinner!
Get the recipe here.
8. Pumpkin Pie
Is this list even complete with the classic pumpkin recipe? But don't worry, this vegan pumpkin pie is unlike anything you've tried ever before. Its creamy and custardy filling is delectable. 
This is recipe is also dairy-free, gluten-free, soy-free, and oil-free. But most importantly, it's a classic, and it's delicious!
Grab the full recipe here. 
9. One-Bowl Pumpkin Muffins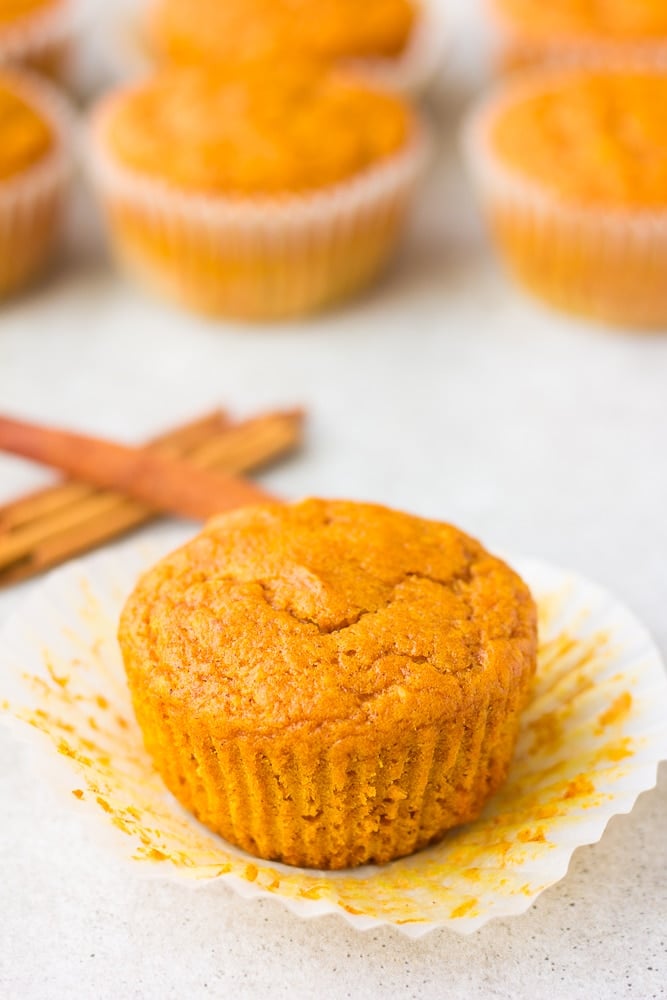 So what exactly makes these muffins the best pumpkin muffins I've ever tasted? They're perfectly spiced, soft, and moist. That's not my favorite thing about these muffins…
The best part is you only need 1 bowl and 30 minutes to bake these goodies!
Get the recipe here. 
10. Pumpkin Spice Frappuccino 
This healthy version of the pumpkin spiced Frappuccino will not only help you cut down on calories, but it will also help you save money. 
Freeze a few ingredients into ice cubes, mix cold coffee, pumpkin puree, some spices, and you have yourself a delicious pumpkin spice Frappuccino at home without all the calories, fat, and refined sugar.  
Check out the full recipe here. 
These delicious vegan pumpkin recipes are just what you need to bring fall into your home! Let me know which recipes you tried out in the comments below.
If you liked this post, check out our post about 7 healthy fall dessert recipes.