Before I started the keto diet, I heard a lot of people say that the diet is hard to sustain because of how expensive it is. After following the diet of a couple of weeks, my grocery bills started to skyrocket.
As I was blankly staring at my enormous grocery bills, I remember thinking "they were right, everyone who told me that keto is expensive was right."
But were they really right? Did the ketogenic diet have to burn a hole in your pocket?
I get that you're supposed to eat a lot of protein on the keto diet, and protein-rich foods tend to be relatively expensive compared to other food. But the truth is that it doesn't have to be.  
What you may not have known is that people spend way more money on store-bought keto snacks than natural proteins. The most obvious solution to this problem is to stop snacking altogether.
But in reality, when you are unable to keep hunger at bay, putting a hard stop to your snacking habits is easier said than done. However, there is a better way to stop snacking regularly, one that is more effective.
All you have to do is start your day with a protein-rich, high-fat meal, as it will make you feel satiated. They weren't kidding when they said breakfast is the most important meal of the day.
On a keto diet, a good breakfast will help you go longer between meals and keep hunger at bay.
Without further delay, here are some of my favorite keto breakfast recipes to help you stick to your diet, even if you are on a budget.
1. Bacon and Eggs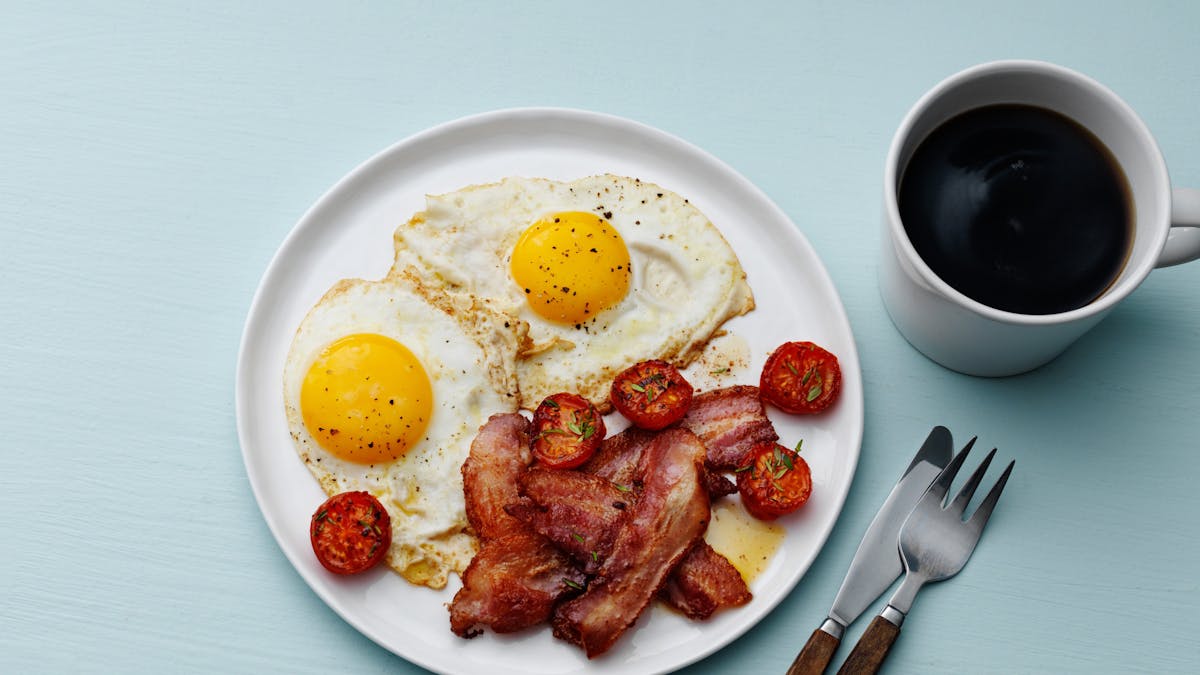 What better way to start your day than with a hearty plate of bacon and eggs. This recipe is an improved version of the all-time best keto breakfasts. Step up your bacon and eggs game with this mouth-watering version and enjoy as many eggs as you need to feel satiated.
Carb Count – 1g
Grab the recipe here.
2. Keto Frittata with Fresh Spinach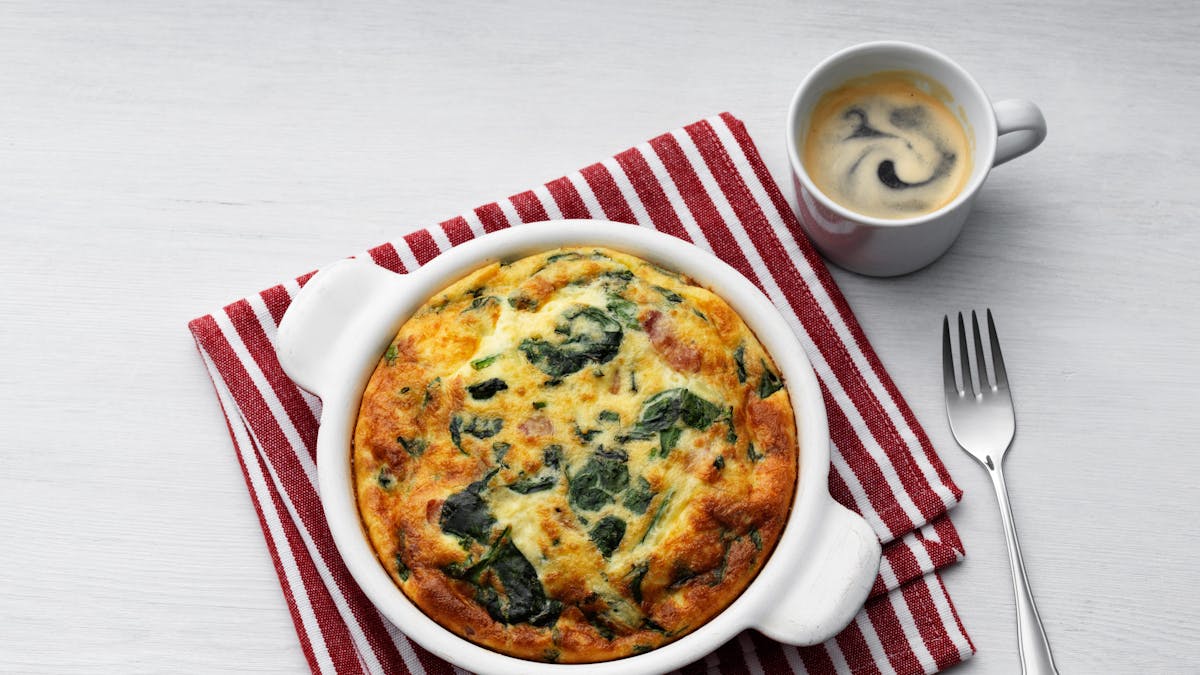 If you were planning on making this dish, get ready for some competition because this keto frittata is going to be the prettiest thing at the table. While it looks beyond impressive, it's extremely easy to make.
This simple combination of spinach, eggs, and sausage is and feast for the eyes and heaven for the tummy.
Carb Count – 4g
Get the full recipe here.
3. Keto BLT with Cloud Bread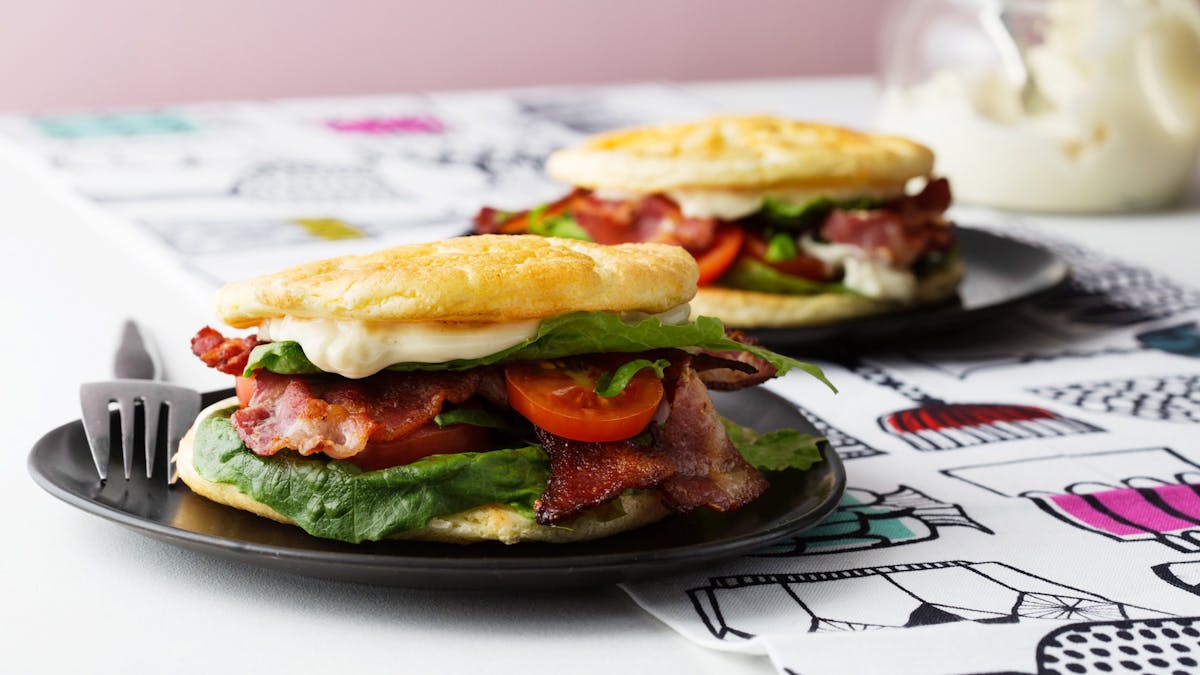 Is there a more delicious taste combo that goes as well together as bacon, lettuce and tomato? Just pair this keto version of BLT with fluffly cloud bread to make it even better. Dare I say better than the original.
Carb Count – 7g
Grab the recipe here.
4. Keto Chaffles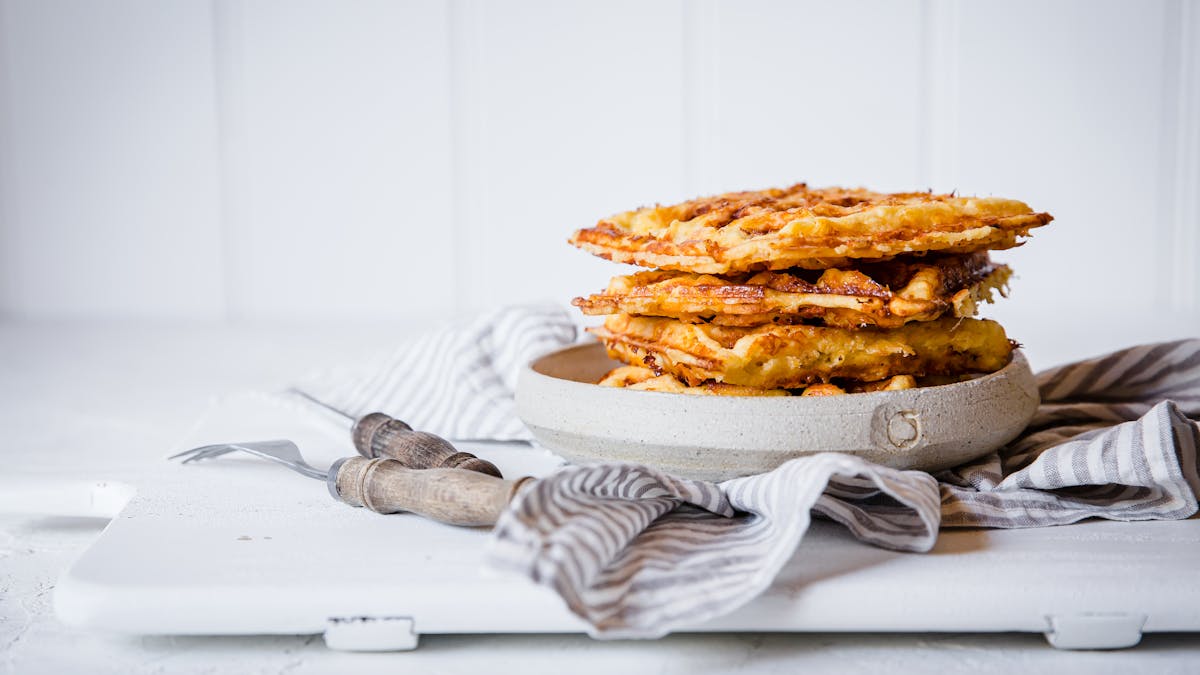 There was a time when you couldn't have waffles on the keto diet, but these low-carb keto waffles aka chaffles have taken the world by a storm. Made with almond flour, eggs, mozzarella and cheese, this delicious recipe is going to make your day!
And just like waffles, the possibilities with this recipe are endless. Want sweet chaffles? Add vanilla and cinnamon. Want them to be savory, add ham and chives. It's up to you and your creativity.
Carb Count – 2g
Get the full recipe here.
5. Keto Mushroom Omelet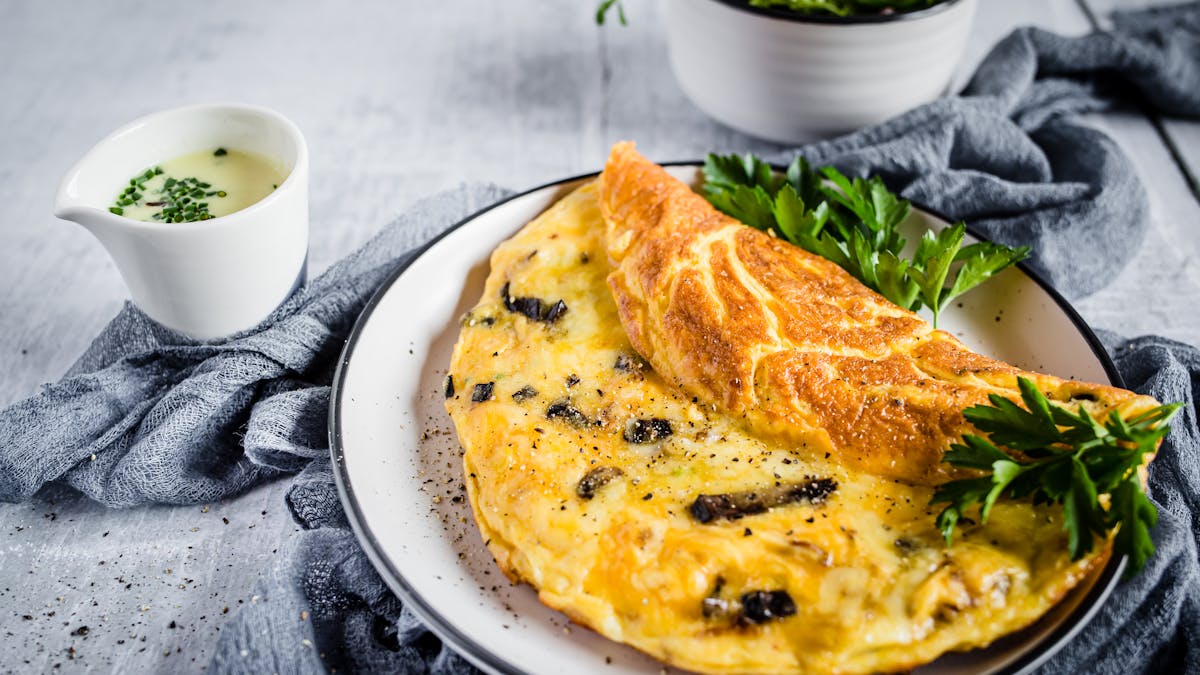 There is no quicker and easier way to start your day than with a hearty omelet. This keto mushroom omelet is super delicious and only takes a few minutes to make. Enjoy this mushroom-filled keto meal anytime – breakfast, lunch, or dinner.
Carb Count – 5g
Grab the recipe here.
6. Smoked Salmon and Asparagus Fritatta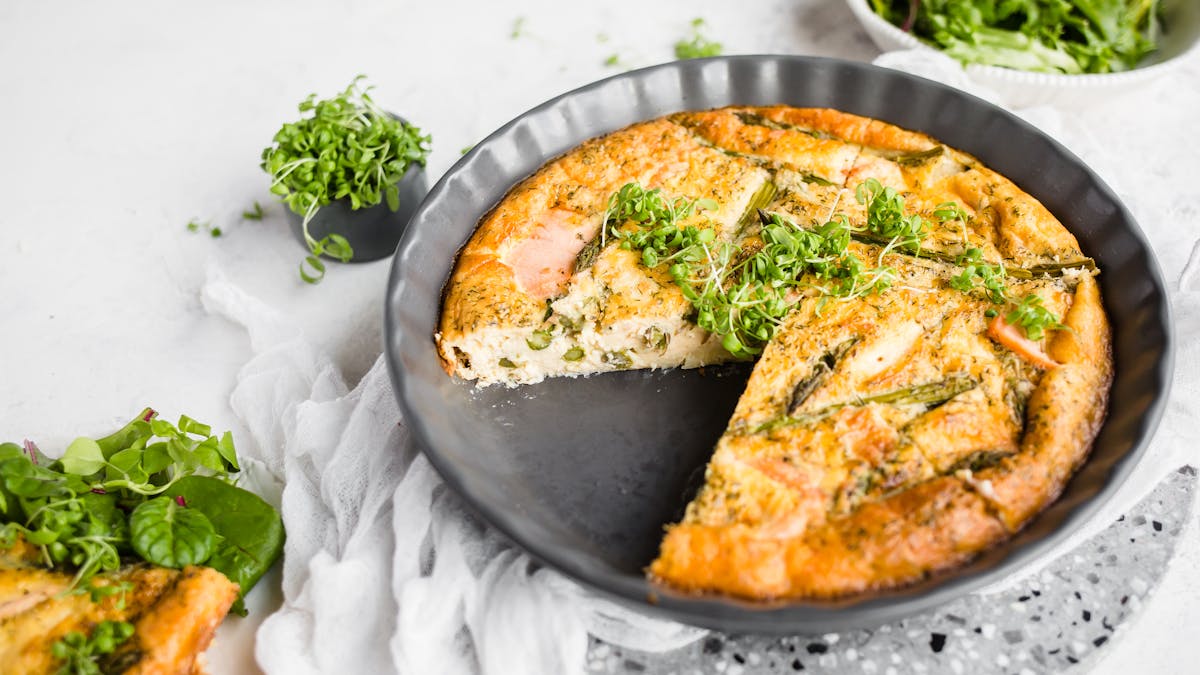 Having some friends over for Sunday brunch? This smoked salmon frittata is sure to impress them. The best part? This keto brunch dish and be prepared in a matter of minutes.
 Made with flavorsome salmon paired with asparagus and a savory creamy frittata base, you'll be hating yourself for not having tried this dish before.
Carb Count – 4g
Get this recipe here.
7. Low Carb Baked Eggs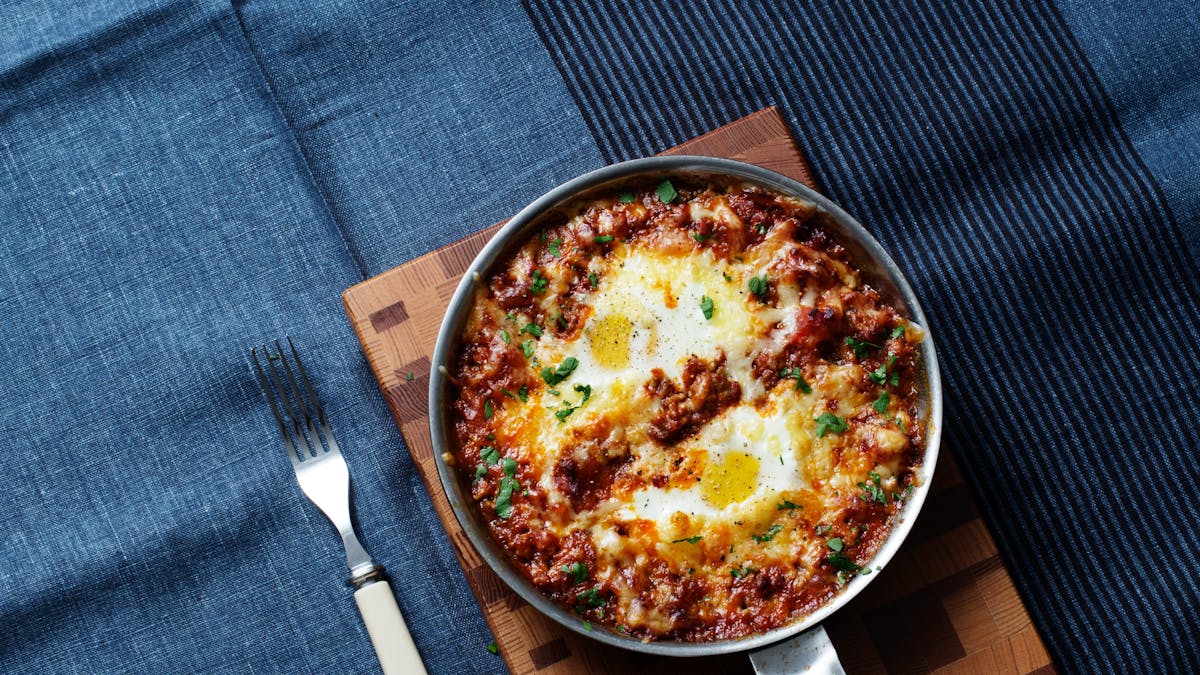 The perfect pair of baked eggs and beef is a match made in heaven. Whether its breakfast, lunch, or dinner, any time you whip this up, your taste buds will thank you. If beef is not your thing, you can also use lamb or pork for this recipe.
Carb Count – 2g
Check out the full recipe here.
8. Keto Oven Pancake with Bacon and Onion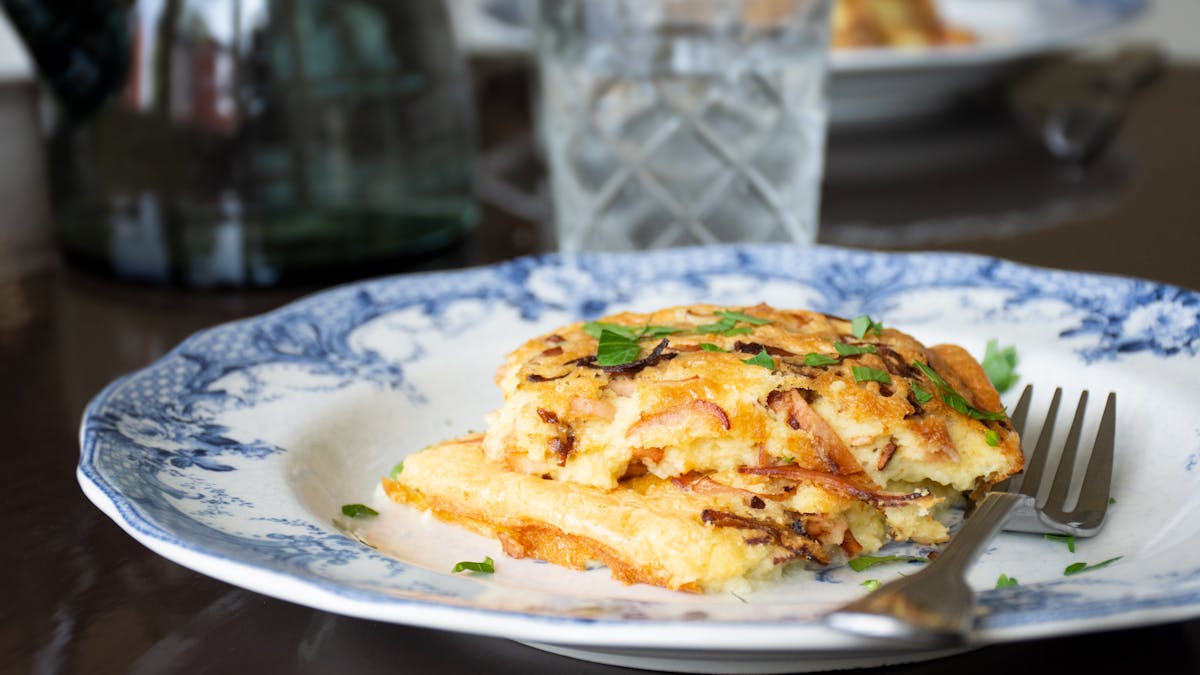 Pancakes and bacon? Take my money. Well, not literally, this recipe does require any fancy expensive ingredients and is quite simple to make. This Swedish-style oven pancake is an unusual twist on traditional pancakes, but it's so delicious I can't even complain.
Carb Count – 5g
Grab the full recipe here.
9. Crustless Keto Broccoli and Bacon Quiche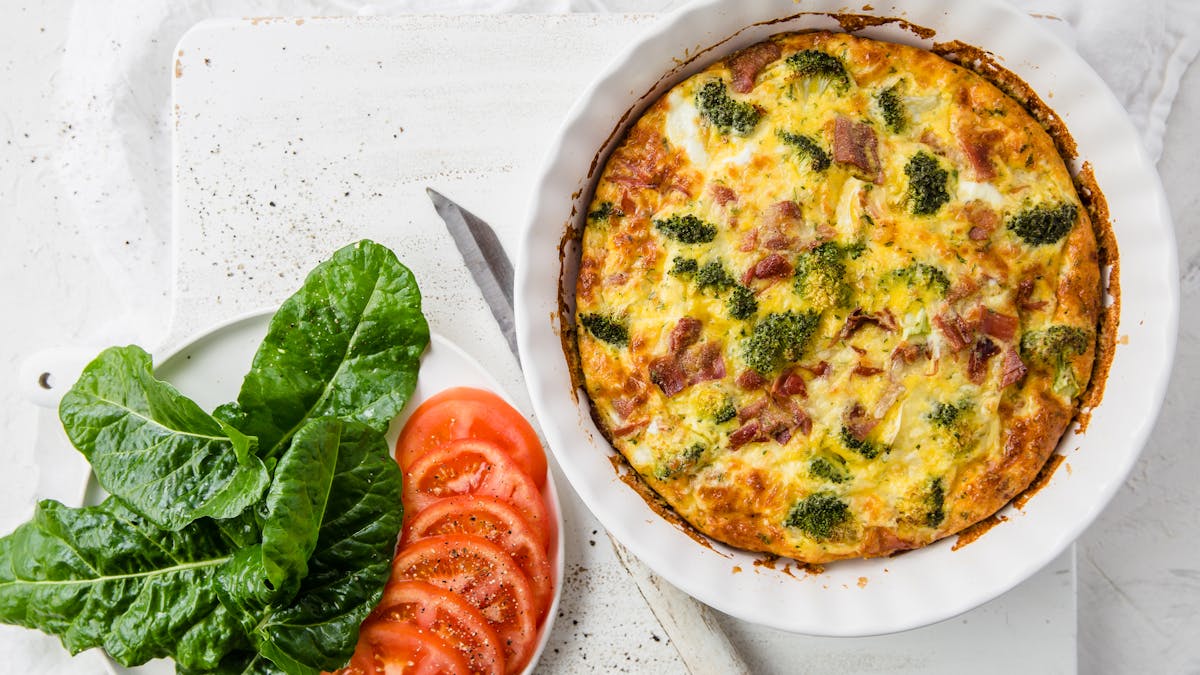 You wouldn't believe me if I told you broccoli and bacon go well together. If hadn't tried out this spectacular dish, I wouldn't believe it either.
But in this rich, creamy quiche, they make a surprisingly worthy pair. Though this recipe only uses a handful of ingredients, it is not lacking in flavor. Making it a wholesome breakfast for the entire family.
Carb Count – 4g
Get the recipe here.
10. Keto Eggs Benedict on Avocado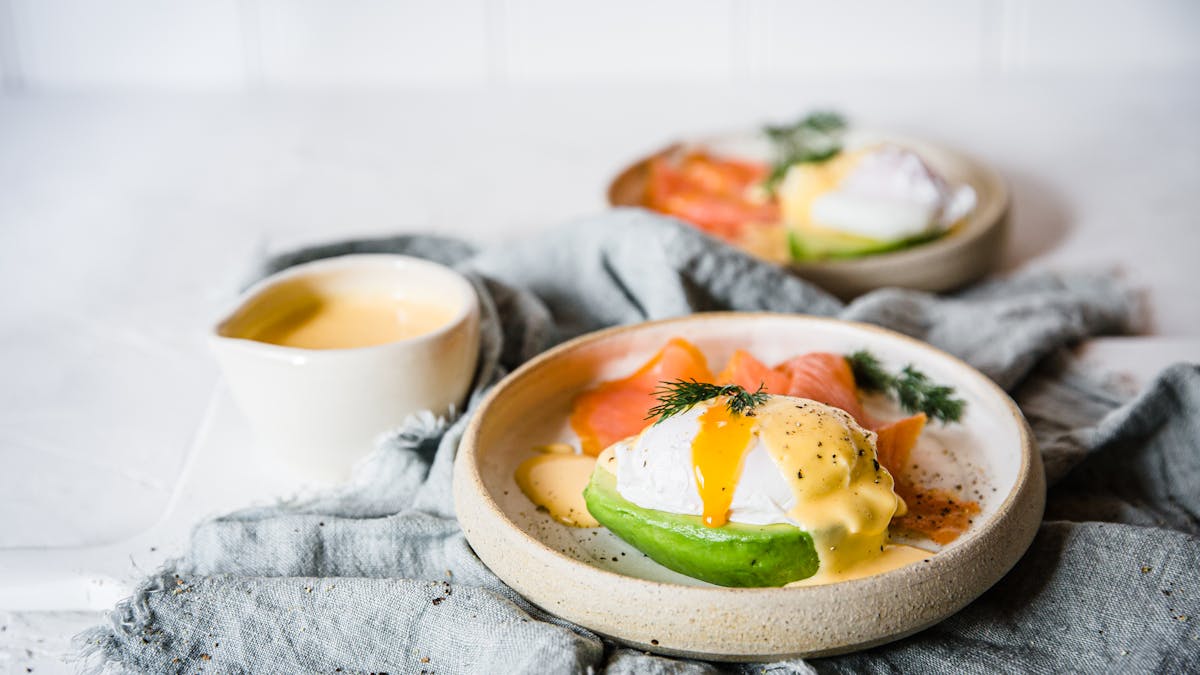 Eggs benedict is a classic brunch recipe. To make it keto, all you have to do is replace the traditional English muffin with a bed of creamy avocado.
Same poached eggs, smoked salmon, and hollandaise sauce, but none of the carbs. A completely healthy and delicious take on an all-time favorite.  
Carb Count – 3g
Check out the full recipe here.
If you enjoyed this keto breakfast article, I'm sure you'll love our article about healthy keto dinner recipes.
Got any questions for us? Please leave them in the comments below.